Over the past few years' quadcopter's popularity has risen by a significant amount, both in users and producers. The current quadcopter trend has been reaching out to a divers population of users, from DJ's such as Deadmau5 to movie productions that have adopted the trend. But, the big question many pilots who are interested in flying bigger quadcopters and drone find themselves asking the same question over and over again, what company produces a reliable and intuitive quadcopter that has really cool features, high end camera, and gimbal?
SolveLight Robotics has the pleasure of presenting the Yuneec Typhoon Q500 quadcopter ready to fly package. The Typhoon comes with a 4K camera that streams beautiful video. This quadcopter has the sought out follow me feature that works with the Wizard Wand(see product description) or ground command station for the Typhoon. The Wizard Wand also functions as a point and click remote for the drone and looks like a TV remote.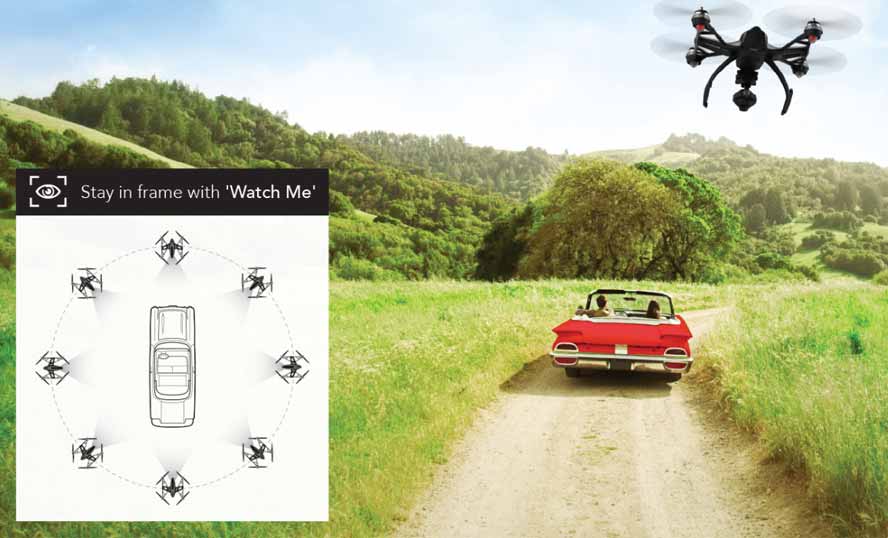 The Typhoon comes with the easy to use S10+ ground command station that flawlessly pilots your quadcopter as you take photos and videos. The controller has a screen built in so you take aerial video and photos. Another great function available on the Typhoon is its geo fence feature once turned on; it allows you to virtually fence your quadcopter in a specific area so it can't fly past the line of sight and flight ceiling.
The Yuneec Typhoon quadcopter will assist you in taking remarkable aerial video and photos for any occasion. Plus, as an added bonus you receive the handheld steady grip, which allows you to attach your 4K camera and smart phone to capture flawless video.
This quadcopter will bring you closer to becoming a professional quadcopter pilot in no time. Its ease of use will have you wondering why didn't order one before. Explore your surroundings with an eye in the sky and show your friends what they're missing out! Don't let complicated drone systems discourage you away from flying because the Yuneec Typhoon Q500 offers you a unique experience.
The future of drones and quadcopters look prominent, with more and more drones filling our skies. Many new jobs have been emerging thanks to this wonderful technology, with many more jobs on the way! Let SolveLight Robotics know your experience with the Typhoon Q500 and remember to voice your opinion and comments on our Facebook page or blog. Thank you for reading!