The agricultural equipment company Case IH has come a long way from when it was first established in 1984. They produce reliable, efficient, and effective machinery that give farmers the ability to enhance productivity. They offer a wide array of tractors that can be fitted with different equipment in order to optimize the farming process. But, this latest announcement will truly revolutionize the farming industry.
Case IH has revealed its new concept vehicle a cabless row crop tractor that can farm autonomously. For those of you asking what that means, it means Case IH has created robotic farming equipment that will improve the farming process by means of real time data, mapping, and driverless tractor technology.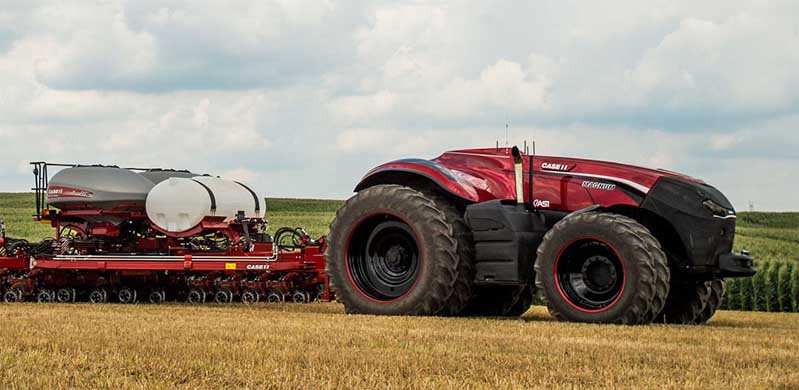 The technology that Case IH tractors contain utilizes technology to map out a certain area, combined with obstacle detection the tractor will stop once it detects the presence of an obstacle in front of it and notify you. The tractor relays real time data via on board cameras allowing you to decide the best path for avoiding any obstacle in its way.
This new concept offers farmers additional helping hands; farmers won't be required to work long hours anymore. This innovation in agriculture will allow for producers to supply current demand with ease, all the while improving the bottom line. Additionally, automation in one aspect of business makes way for other improvements in the farming process that can increase output or shorten lead times on product.
Case IH is not only a captain of industry, but has also won Tractor of the Year award for this year. Bringing their clients innovative tools to get the job done autonomously and efficiently. As time moves forward we expect even greater innovations to come out of Case IH that will be even more impressive. The true winner from this is the end-consumer thanks to automation optimizing the farming process.