Description
Sharebot SnowWhite 3D Printer with DLS technology
The Sharebot SnowWhite 3D Printer with DLS technology(Direct Laser Sintering). Fast, precise, and easy to use. Sharebot SnowWhite DSL 3D Printer features 2.200 mm/s CO2 laser which allows you to print 35 mm per hour, making it one of the fastest DLS systems on the market. It uses PA12(the most commonly used nylon powder for laser sintering) and its possible to set every parameter through the touch screen. Sharebot SnowWhite 3D Printer with DLS technology will become a perfect laboratory tool to test new powders because it can start working with just 3 kg of material, and it's possible to recover all the unused powders. The machine is ready to print in just few minutes and it has a low energy consumption. Critical setting can be modifed through the touch screen display.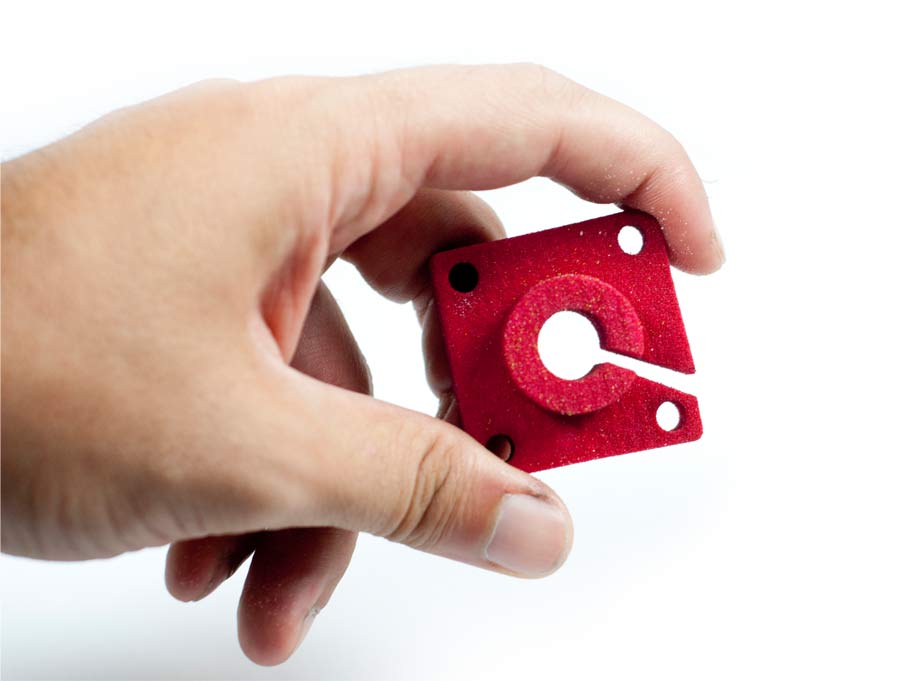 Features
SLS rapid printing system with double piston and powder recovery system.
CO2 laser with galvanometers.
Low consumption: 230V and less than 800W.
Touch screen display and USB gate. Wirelles connectivity.
Easy and intuitive to use.
Plug and Play: Only a few parameters must be set before you start.
Just a click to pass from a .STL file to machinary code.
Profiles for each kind of powder.
Hot print chamber
Regulated chamber and powder bed temperatures.
Low-level maintenance needed.
The printer doesn't require periodic calibration while the laser doesn't need any maintenance.
Print volume: 90mm x 90mm x 80mm.
The layer height can be changed from 0,04mm to 0,4mm depending on the powder.
Scan speed lower than 2.200 mm/sec.
Printing speed 35mm/h on the Z-axis.
Powder enclosed from suffering thermic stress.