Description
Flashforge Creator 3 Independent Dual Extruder 3D Printer
***THIS PRODUCT WILL BE AVAILABLE SOON.
PRE ORDER AVAILABLE NOW!!!
The Flashforge Creator 3 3D Printer is the latest reinvented version of the world's most efficient Flashforge Creator Pro! It takes a major redesignt from its predecessor with independent dual extruders – IDEX. This means the Creator3 features two independent print heads that can move on the X and Y – axes for efficient multi-material printing. The Creator 3 also features a heated removable print bed and a tons of other features.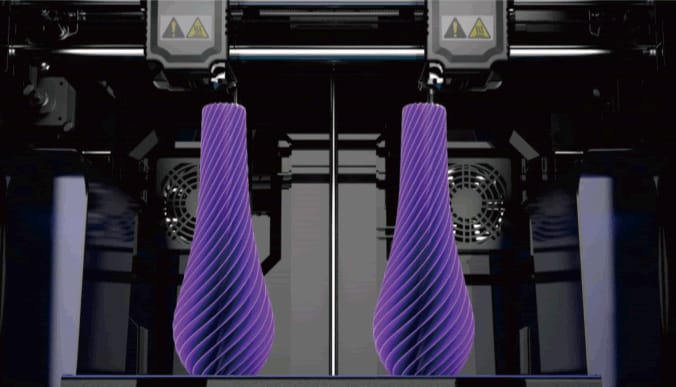 Flashforge Creator 3 Features
Nozzle temperature up to 300°C: New redesigned independent nozzle is able to print multiple types of models with less temperature limitations.
Easy to Remove Nozzle: Screw nozzle out, super easy to remove and change nozzle with no extra steps.
Independent Dual Extruder: Creator 3 can print in two different colors or different materials simultaneously. Can also print two different models at the same time.
Built-In HD Camera: Camera allows you to monitor printing progress remotely in real time.
Flexible and Removable Build Plate: This allows user to safely and effortlessly to remove your complex print off the bed.
Filament Testing: For you to test aftermarket filaments to ensure successful print and feeding process.
3D Cloud: 3D Cloud is an online platform letting you to use Cloud management system for your 3D Printers, and to use storage for your files. It also provides massive model database.
A Variety of Printing Connection Mode: Support USB Stick, WiFi, Ethernet and 3D Cloud, convenient and efficient.
Huge! We mean it! Huge Build volume: 300mm x 250mm x 200mm.
Comes with FlashPrint FREE and Powerful Software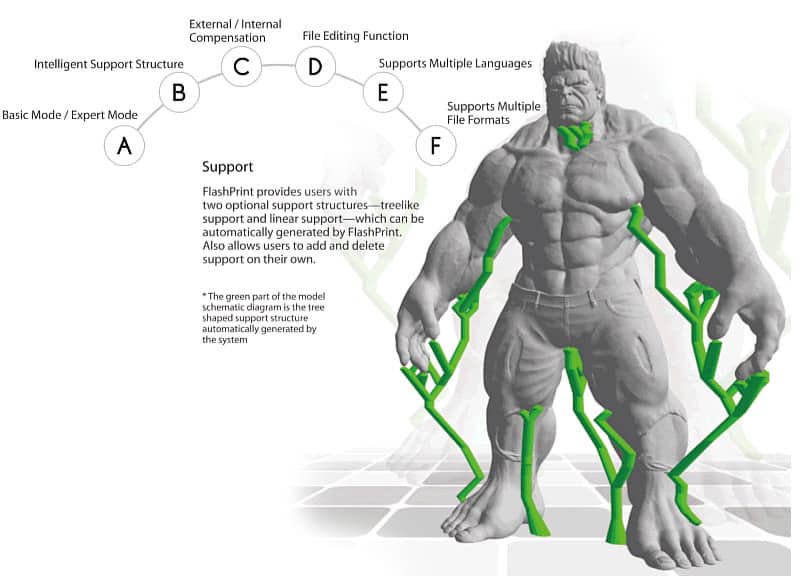 Creator 3 is Optimized for Aftermarket Slicers

STAY TUNED FOR MORE INFORMATION!