Description
FlashForge Creator PRO Dual Extrusion 3D Printer
The Creator Pro is the latest addition to FlashForge's Creator family. Based on proven design of the Creator X chassis, the Pro is now enclosed. So you can print ABS better and more efficient than ever. The upgraded three-point platform leveling system is now more intuitive than ever. And the all-new heat resistant build platform support is now made of highly-durable metal. Guaranteed not to deform means more time printing and more fun. And a thicker Z-axis rod provides a more steady and precise movement. Every new addition and improvement syncs together in harmony. It simply works.
Features
The true personal 3D printer for Makers: Creator series 3D printer is open source so you can continuously upgrade and advance together with the Maker Community.  Use your favorite software to slice your creations or flash Creator with a custom firmware to unlock additional functions. Open source makes the Creator series truly a personal 3D printer—a 3D printer custom-tailored to your needs.
Versatile dual extruder that achieves more: 3D printing provokes our minds to think creatively. It inspires us to seek new ways to old solutions and improve how existing things work. Creativity shouldn't have any boundaries, so that every individual can experiment and become an innovator. Flashforge engineered a dual extruder with this concept in mind—a dual extruder that has no limits. In stock form, Creator Pro prints ABS, PLA, nylon, dissolvable filament, and even composite materials such as wood and metal. The extruders can be modified to print flexible and other composite materials that may come out in the future.
An entirely new build platform system: The all-new build platform system has been redesigned to provide a more stable vertical movement. Its full metal platform can withstand high print bed temperature and minimize warping. And the 3-point leveling mechanism makes leveling the print bed faster than before.
Spacious build area: Creator Pro has a lot of open space for your creations to build on. Its print bed stretches 9 inches across and 6 inches deep. And with a maximum build height of 5.7 inches, the print bed is large enough to fit three 12-ounce beverage cans with more room to spare at the top.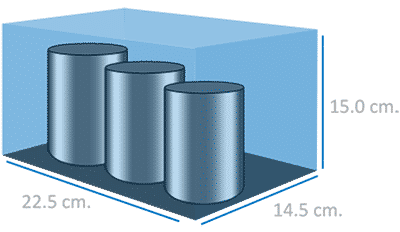 Solid steel frame construction: The backbone of Creator Pro is a powder-coated steel frame that holds components together at various critical points. The result is a 3D printer that's more stable and provides up to 60% increase in print speed compared to its predecessor. Its heavy-duty frame makes Creator Pro more durable too, giving it a solid stance anywhere it's placed.
Sturdy metal frame is substantially more stable than the Creator\\'s original wood frame.
Warp-resistant 6.3mm aluminum build platform remains perfectly level under the stress of high heat.
New heat-resistant metal platform supports replace plastic supports.
New heavy-duty (10mm) z-axis guide rod ensures steady and precise movement.
New acrylic cover encloses the chamber to insulate and protect ABS prints.
New LED light illuminates the build chamber.
New integrated LCD screen and button board functions error-free.
Package Contains
FlashForge Creator Pro.
2 spool holders.
2 spools of filament (net weight: 2.2 pounds per spool, material and color randomly selected).
2 filament guide tubes.
Accessory bag containing nuts, screws, and hex wrench set.
Power supply cable.
USB cable.
End stop switch cable (spare part).
Acrylic covers kit.
3M Scotch blue painter\\'s tape.
4GB SD card (contains software, test sample files and user manual).
Demensions
Overall dimensions: 320 x 467 x 381 mm.
Packing dimension: 590 x 470 x 580 mm.
Software
ReplicatorG
Compatibility: Windows, Mac OS X, and Linux
Print from SD card or over USB
Input file type: STL, GCode
Printing
Build envelope: 225 x 145 x 150 mm.
Build volume: About 5 liters
Layer thickness: 0.1-0.3 mm. (adjustable)
Nozzle diameter: 0.4 mm.
Materials
Works well with 1.75 mm ABS and PLA
Extended Warranty Details
Parts and labor included within the 6-12-month(see options) warranty period
One way shipping of parts from FLASHFORGE USA is included for buyers in the lower 48 states
FLASHFORGE USA may request defective parts to be shipped to us in exchange of replacement parts. Buyer is responsible for all charges when shipping parts to FLASHFORGE USA
Shipping is extra for international buyers (outside lower 48 states)
Extended warranty program is available at the time of purchase or within 30 days from the purchase date
---