Description
WINBO TigerXL High Speed and Large Build Volume 3D Printer
WINBO TigerXL High Speed and Large Build Volume 3D Printer is the biggest in the wide-build Tiger series, with a build area of 915 x 610 x 610 mm. TigerXL offers Print speed up to 60-150 mm/s. Winbo Tiger XL is 8-30 times faster than any desktop 3D Printer on the market. Geared for offices, manufacturing facilities, and schools.
WINBO Tiger XL Features
High-speed 3D printer
Molding speed is more than 30 times faster than desktop 3D printer
High-speed 3D printer – TigerXL build colume: 915*610*610mm
Equipment feature: fast speed (>30 times), stable performance, print large objects
Equipment parameters: nozzle diameter (Φ 1.2mm), layer thickness (0.3-0.5mm), print speed (80-200mm/s)
Print product: large toys, artworks/gifts, housewares (like chairs, desks), architectural models
Main application: store/office smart micro-factory, manufacturers, school, training base
Service system: warranty 12 months (excluding the hot end/spare part)
Printing materials: PLA/PETG
Filament diameter: 3.0mm
3D design software: SolidWorks, Pro-E, AutoCAD, 3Ds max, UG, Rihno and Maya
Stable and Strong Build Plate
European standart industrial aluminum profile 20mm insulating board 10mm high-temperature resistant glass which can load up to 200Kg.
The build plate is immobile as well as the objects while printing, which improves the printing precision.
Springs can be used to level the build plate simply and conveniently, no need to adjust them frequently.
Nylon Drag Chain
Allows to have a good traction and protection with built-in electrical wring.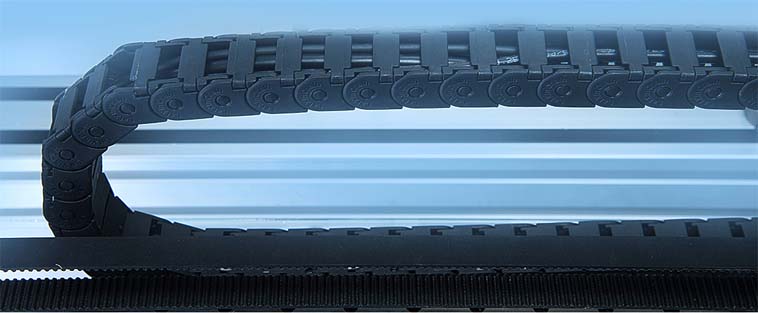 Panasonic Servo Motor
Able to improve printing quality effectively and prevent layer shifting during printing with accurate nozzle positioning.
Able to use the machine under high speed operation with maximum speed of revolution 5000rpm.
Able to use the machine smoothly and steady, and make printing more fluent,  in high speed or low speed.
Able to have a good printing environment with low heat and low noise level.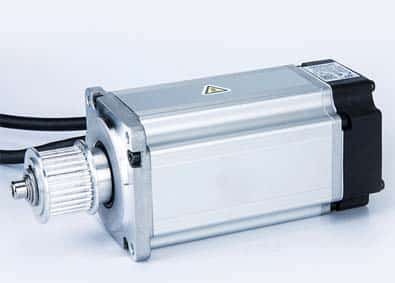 User-Friendly Operation Interface
Eqquiped with LCD display as well as user-friendly control knob. Easy to operate and get started.
Display print status, print temperature, print time, and so on in real time.
WINBO Tiger XL Also Comes With

WINBO Tiger XL Printing Applications
Manufacturing
Prototyping
Education