Description
ECOVACS Deebot M88 Floor Cleaning Robot
Forget your traditional mop and vacuum routine. Meet efficient floor cleaning robot – Deebot M88. This robot simulates a human cleaning patterns for maximum efficiency, and has a powerful suction motor that includes an additional MAX mode for deep cleaning. Deebot M88 also comes with the ECOVACS smartphgone App, so you can control your robot at home or away. Other intelligent features include a 5-stage cleaning system with an optional advanced wet/dry mop, object detection technology, stair safety technology, multiple cleaning modes, dual side brushes, automatic charging and daily scheduling.
Deebot M88 Features
Control your DEEBOT M88 remotley using mobile app on your smartphone or tablet while at home or away
Schedule or start an automatic cleaning, select cleaning modes and optional MAX suction mode, choose cleaning path based on floor type, monitor your robot\'s cleaning status and remaining battery capacity, direct your robot to clean a certain place and view a cleaning log
Powerful suction with MAX mode
High Efficiency Filtration system guarantees a vanishing of most airborne particles responsible for asthma or allergies. Dirt, pollen, pet dander, hair -all gone! say goodbye to the occasional sneezes and red eyes
Advanced Wet/Dry Mopping System
Advacne Cleaning Path technology
Anti Collision – Anti Drop technology
Multiple Cleaning Modes
Multiple Surface Cleaning
Dual Side Brushes and Slim Design
Interchangeable Suction System
Intelligent Scheduling
Smart and Easy
Advanced Cleaning Path Technology(ACPT) combines all advantages from Smart Move and Smart Motion technologies. Deebot M88 will closely imitate a human trajectory when cleaning on bare floors for maximum efficiency, while making sure persistent debris are removed by covering one space as many times as needed.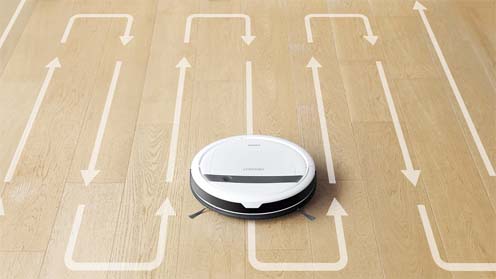 Anti-Collision and Anti-Drop sensors (Stair detection system), the robot will automatically adapt its path, and avoid falling down the stairs or hitting a piece of furniture (minimum drop-off detection is 2.1 inches / 53 mm).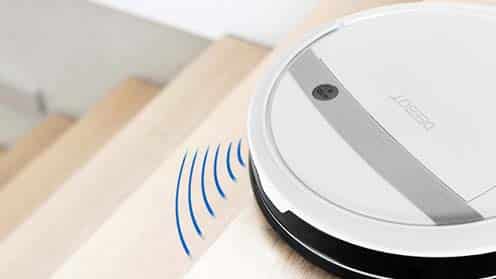 You don't need to babysit your vacuum, it will get back to its charging dock by itself as soon as its battery power gets low.