Description
Double Robotics Double 2 Telepresence Robot
The Double 2 Telepresence Robot is the ultimate tool for telecommuting, Double 2 enables a revolutionary new level of interaction with your remote team. From anywhere in the world, you have a physical presence in the office, home or school.  Double 2 is a remotely controlled, mobile telepresence system, enabling conversations to happen anywhere and anytime. Having your own Double 2 in the office means you can be free to roam around anywhere without having to schedule a meeting. Double 2 telepresence robot takes everything you love about video calls on an iPad and puts that on a mobile base that puts the remote worker in control. Employers can rest assured that their remote employees never miss out on important conversations around the workplace. Efficient motors and lightweight design give Double 2 telepresence robot the ability to last all day without recharging the battery.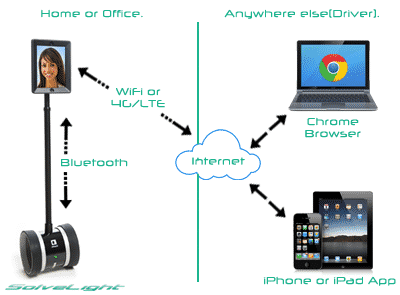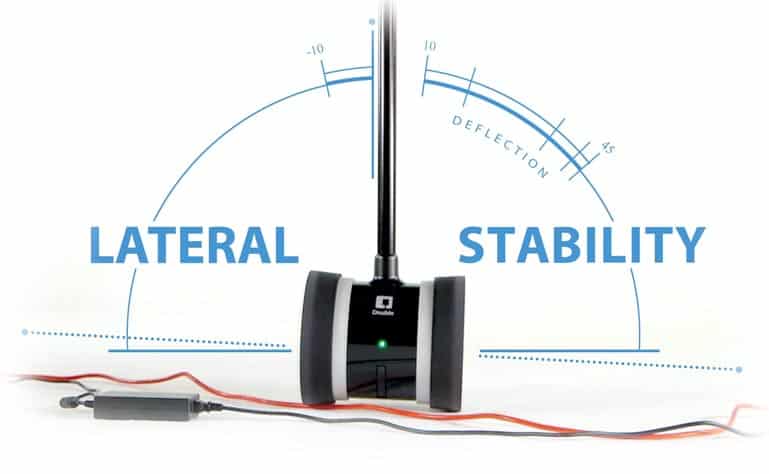 Features
Can be drived from an iPad, iPhone, iPod touch, or desktop Chrome web browser
Rechargeable Lithium Ion battery with 8 hours of normal use
Recharges to full capacity in about 2 hours
Approximately 15 lbs (7kg), including the weight of the iPad
Holds the iPad anywhere between 47″ and 60″ tall
Supports second, third, and fourth generation iPads
Minimalistic design and intuitive touchscreen controls
Lateral Stability Control
Lateral Stability Control is a shock absorption mechanism built in the base to maintain lateral stability while traversing common obstacles in an office or classroom setting, such as cords, bumps, or a change in threshold.
Power Drive
Power Drive enables the robot to go up to 80% faster than normal driving speed, when the driver needs to go a long distance. Simply hold down the Shift key on your keyboard while driving with the arrow keys.
Camera Kit
Camera Kit includes a 150 degree wide-angle lens that increases the field of view by 70% on both the left and right sides! It\'s a 5 megapixel camera, so you can take much higher resolution photos to see the details. Camera Kit enables the Always-on Floor View for increased spatial awareness and no need to take time switching between camera views. Adaptive HD is a new technique that we\'ve developed to favor smooth video when moving and higher resolution (up to HD!) when you\'re still.

Camera Kit is Backwards Compatible!
We always strive to reward our early, loyal customers. We were able to develop the Camera Kit accessory to be backwards compatible with first generation Double units, so you can get the wide field of view, Always-on Floor View, and Adaptive HD for just $249. Camera Kit plugs into the iPad\'s Lightning connector. We highly recommend using an iPad Air or iPad Air 2, but an iPad 4 will also work with some of the features.
Dimensions and Specifications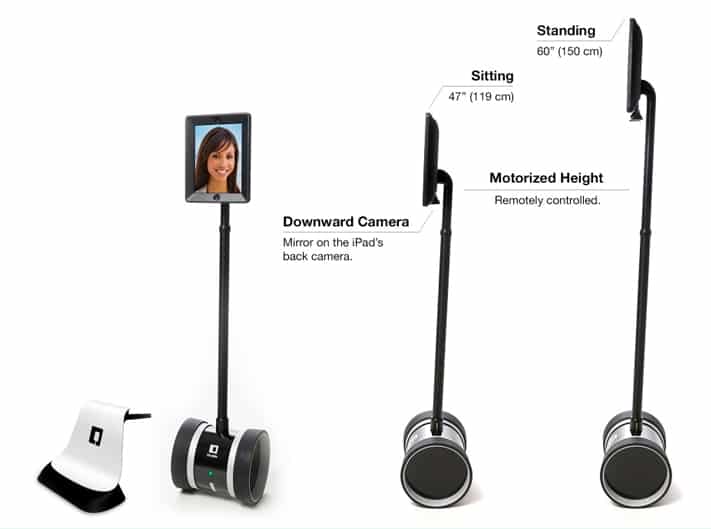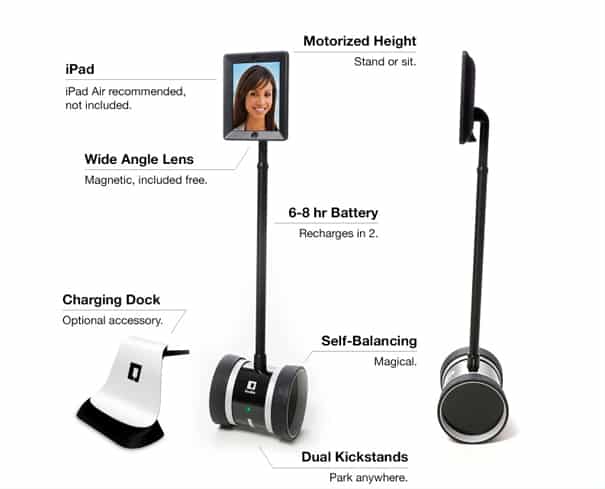 FAQ
Will Camera Kit also charge the iPad? (Yes! Camera Kit has pass-through power to charge the iPad from Double\'s battery.)
Which iPads will Camera Kit work with? (Camera Kit requires an iPad with a Lightning port. We highly recommend using an iPad Air or iPad Air 2, but an iPad 4 will also work with some of the features.)
What if I can\'t find the email with my Loyalty Pricing coupon code? (Please contact sales to get your discount HERE.)
Is my extended warranty transferrable to Double 2? (Yes, you can choose to transfer the remaining balance of your extended warranty to your Double 2, but doing so will end support for your first generation Double.)
Are my first generation Charging Dock and Audio Kit accessories compatible with Double 2? (Yes!)
Companies utilizing The Double 2

NOTE: Double comes with plug-in charger and charging dock.