Description
DEEBOT OZMO 930 Robotic Vacuum Description
The OZMO 930 represents a new generation of DEEBOTs, and is the first robotic vacuum that can change cleaning modes based on its current function. Which means that with our revolutionary Adaptive Floor Sensing, this DEEBOT can alter its cleaning pattern on the fly based on whether it is in vacuuming or mopping mode. And our app comes with our leading mapping technology, scheduling, and support for Amazon Alexa and Google Assistant. With an intelligent and friendly cleaning system, DEEBOT OZMO 930 can be your automatic cleaning robot. DEEBOT is designed for your ease-of-use.
Smart Navi for Customized Clean
Laser-based navigation scans and maps cleaning areas so the DEEBOT learns and constantly, adapts to your home, enabling efficient cleaning. Precision technology allows you to draw virtual boundaries or pinpoint specific areas to clean or avoid.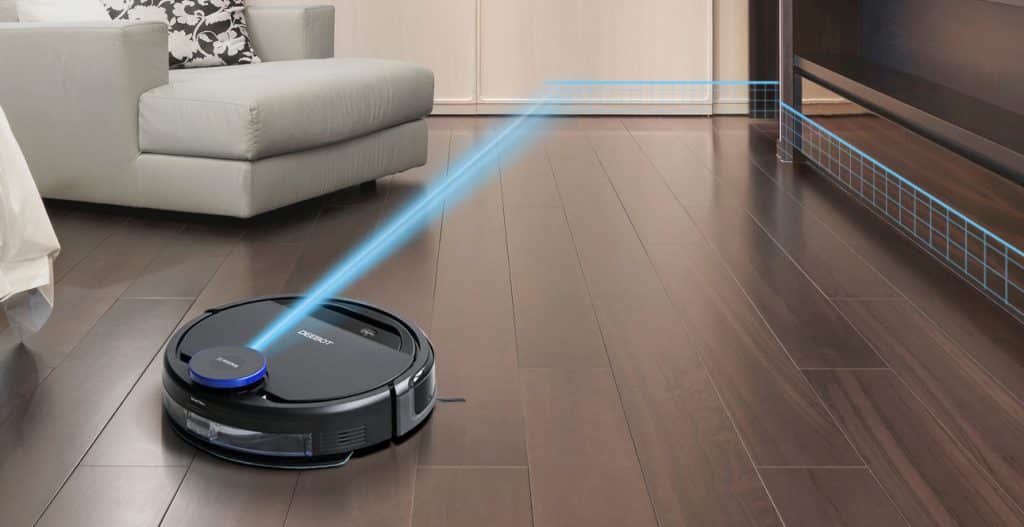 Adaptive Floor Sensing
With ECOVACS' latest Adaptive Floor Sensing technology, the DEEBOT OZMO 930 will change its cleaning pattern on the fly depending on whether it is in vacuuming or mopping mode, all without intervention. On carpet, DEEBOT OZMO 930 will increase suction power automatically for a deeper cleaning.
Total control in your hands
With the ECOVACS App in your hands, you can effortlessly schedule cleaning times and set cleaning modes, monitor the cleaning status, and enjoy all the convenience of automated housework. The Internet of Things extends to your robotic cleaner, as the ECOVACS App can be used to monitor a clean, set a cleaning schedule, and much more.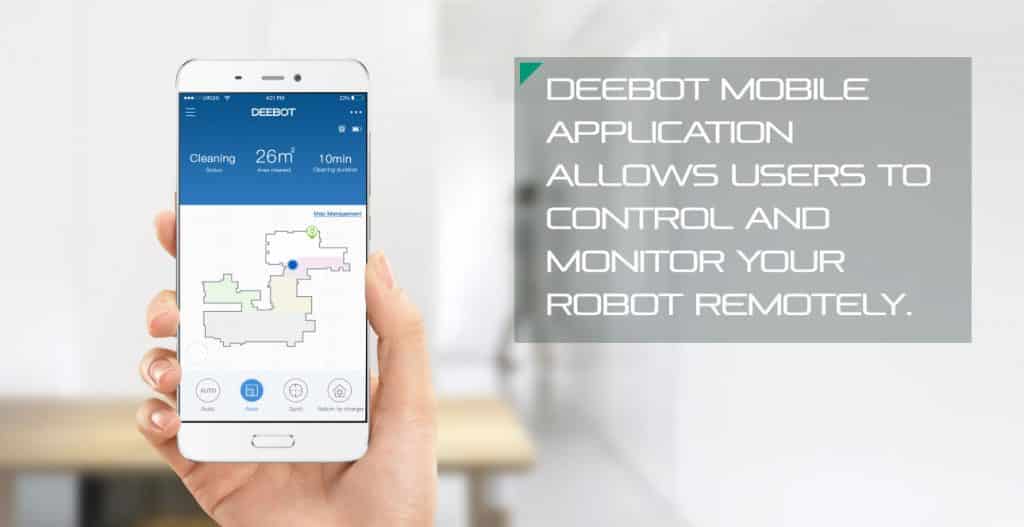 OZMO Mopping Technology
The DEEBOT OZMO 930 has our latest mopping technology. OZMO is a complete system with an electronically-controlled water pump, sensors that monitor water flow, and controls to stop the flow to ensure a consistent cleaning result.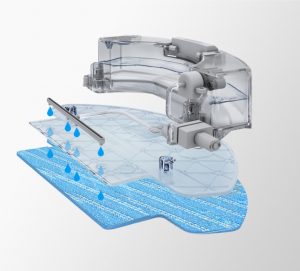 Carpet identification for independent cleaning
When DEEBOT OZMO 930 is vacuuming and its carpet identification sensors detect it is on a carpet, the suction power will be automatically boosted for a deep clean. During the mopping process, DEEBOT will avoid carpets and mop other areas.
Capable of cleaning various messes
Regardless of the type of mess on your floor, DEEBOT OZMO 930 is equipped to deal with it. With interchangeable suction inlet and selective cleaning modes, DEEBOT OZMO 930 can always rid your floors of hairs, dirt, and debris the right way, every time.
Interchangeable suction inlet for hairs, dirt and debris
The suction method can be changed depending on your needs. Tangle-free suction inlet is a master of collecting hairs without tangling, or you can use the main brush to achieve greater lift and deeper cleaning, especially on carpets.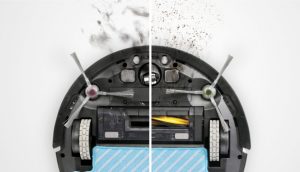 Selective cleaning modes for various messes
Use the right tool for the job with a suite of specific cleaning modes: Auto mode for general cleaning, Area cleaning mode for prioritizing certain areas, and Custom mode for targeted cleaning.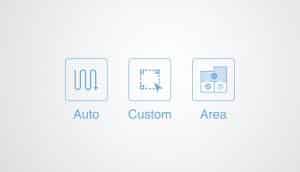 Automatic charging and resumption
After charging, it can return to where it last cleaned; smart enough that routine interruptions don't actually interrupt its work and it can continue cleaning.
Voice reporting for staying informed
The DEEBOT that talks! You can always know the actual working status of the robot. If DEEBOT has something to report, the robot will announce it in real-time.
Other Functions
Stair Safety Technology,Obstacle Detection Technology,High Efficiency Filter,Auto Start at One Touch.